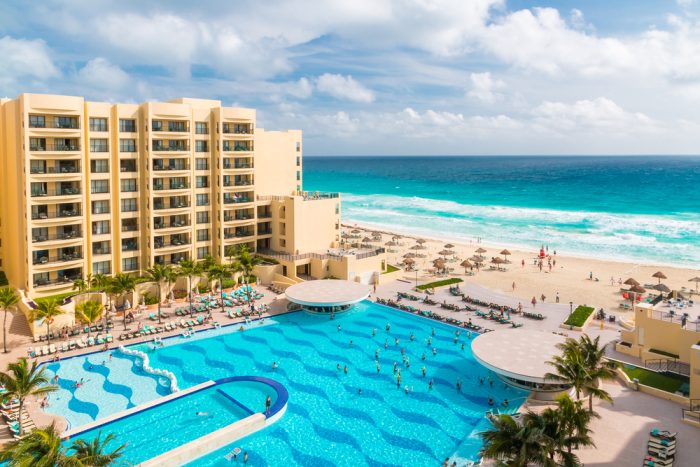 November 10, 2021 9:07 pm
Unlimited food. Pool and beach. Luxury suites.
An all-inclusive resort stay has been the go-to booking move for regular travelers to get the most out of their vacations. Mexico, Hawaii, Thailand, Indonesia… the destinations are endless and so are the amenities.
Here are the top five all-inclusive resort stay necessities to look out for while planning a vacation!
Unlimited, Unlimited, Unlimited
The first thing the majority of travelers look for in all-inclusive resort stays is unlimited services. That means no limit to the number of meals, beverages, snacks, amenities, and activities included in the flat rate for the resort. When you find a resort that offers unlimited services, there's the chance you may not want to leave the resort… the inclusivity of everything you could need is just too good!
Deals + Discounts = Happy Vacation
The appeal of all-inclusive resorts can be attributed to their low pricing for their high-quality offerings, and even better if you book through a membership or travel agency to score more dollars off of your trip! You'd be surprised at the cost per night in a dream destination at an all-inclusive resort, and the affordable activities in your given area that may not be covered in the price.
(Pro tip: Have ICC compare the best resorts at your destination so you can score the best bang for your buck!)
All Access to Resort Amenities
We mean it: Get yourself a resort with all access! When a resort offers free reign for all their amenities — pools, spa, kids area, beach access, fitness, restaurants — that's a phenomenal deal that can't be beaten! Not only will you have complete freedom for what you want to do in your day, but you won't have to pay more than you already have. All access is the golden standard, so make sure your chosen resort includes this option!
Entertainment (That Can Be Family-Friendly When Necessary)
What's a vacation without entertainment? All-inclusive resorts have a front-row seat to local attractions and nightlife, and many house the entertainment within their limits. Family vacations require entertainment catered to all ages, and selecting an all-inclusive that offers a wide range of activities and entertainment for your entire party is key!
Connectivity
You may think connectivity is a given everywhere you go, but it's one last thing to check off when figuring out which resort to choose! Whether you need WiFi for business, stay in touch with loved ones, or simply want to post on social media, making sure your destination has some level of connectivity (that is included in the grand total) can ease worry in the long run! You never know what may come up during vacation, so be sure to find the right resort with the coverage you require!
If you've scored any of these resort stay necessities for your vacation, consider yourself set! You won't want to do vacation any other way after you've gone all-inclusive.
Book your resort stay now with Interline Cruise Connections!
Categorised in: Travel Journal
This post was written by admin