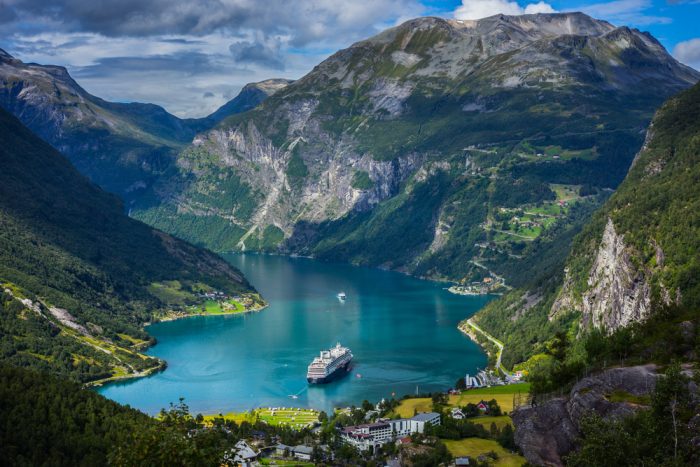 October 10, 2021 9:06 pm
You have probably heard the word "fjord" thrown around when Norway comes into conversation, but what is so special about them?
Fjords are bodies of water reaching very far inland, surrounded by steep walls of rock and mountains. Originally formed by glaciers, fjords can span for miles and offer beautiful vista points accessible by hiking the historic ranges surrounding them. However, if you want to skip the kilometers on foot and venture down the waters yourself, a fjord cruise is your chance to see the majestic natural beauty Norway gets to call home.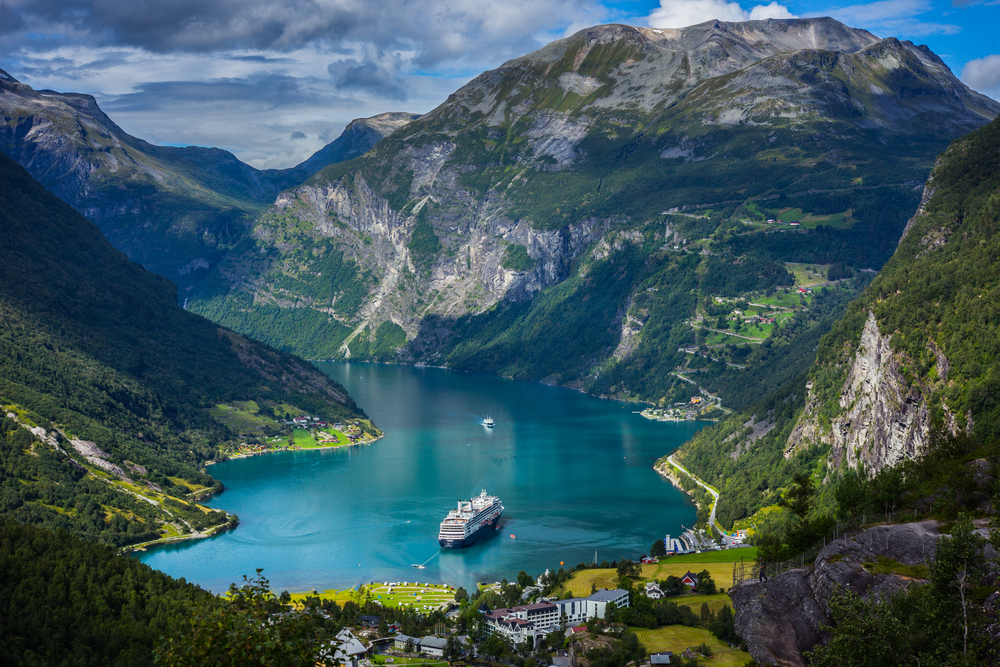 Location: Geiranger, Norway
Where to Start?
The primary cruise line servicing Northern Europe is Norwegian Cruise Line (NCL), one of the world's leading cruise lines and Europe's Leading Cruise Line for 13 consecutive years. NCL has 5 ports of departure in Northern Europe (Amsterdam, Berlin, Copenhagen, London, and Stockholm) and over 50 ports of call throughout Northern Europe and Scandinavia. To get as close to the Norwegian fjords as possible, we recommend starting your cruise in London or Copenhagen.
Where to Go? What to Do?
When looking at ports along cruise itineraries, make sure to choose a cruise that has stops in the capital city of Oslo, Bergen, and Geiranger. Sail up through the Oslofjord that runs right to the city's borders, wrap around the southern edge of Norway to Bergen, then witness the grand vastness of the Geirangerfjord, one of the most popular and picturesque fjords in the entire country. Along with sailing the Norwegian seas, you're going to be making stops at some major tourist points meant to be explored on foot. Take a pause in one of these cities for the ultimate fjord experience!
Oslo, Norway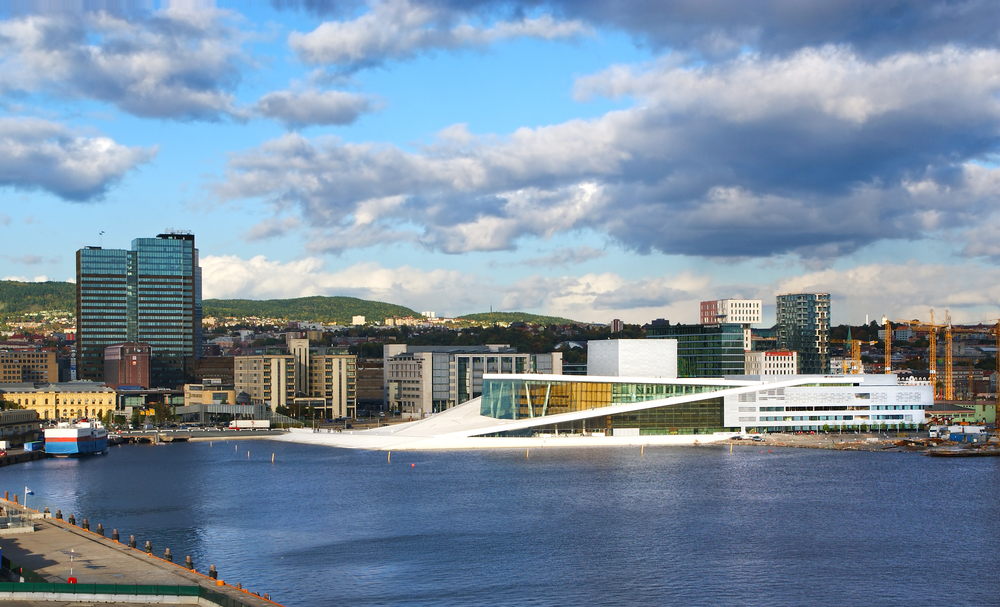 Home to the Nobel Peace Center, stunning architecture, and proud Viking history, Norway's capital city of Oslo is where locals and tourists can always find something to do, indoors or outdoors! When you reach port, be sure to check out the Norwegian Royal Palace at the end of Karl Johans gate, or head to the Oslo Opera House known for its joint fjord and city views right from its public access roof. Feel like taking a photo-worthy stroll? Get your camera ready at Vigelandsparken, a famous park showcasing over 200 sculptures spread out across its expanse.
Want a quick bite to eat? Head to the iconic Haralds Vaffel window on Olaf Ryes Plass, which started from a student selling Norwegian-style waffles from his apartment and became a full-fledged business adored by locals. The traditional vaffel: thin and fluffy topped with raspberry jam, whipped cream, and brown cheese (yes, brown cheese), is a crowd favorite!
Bergen, Norway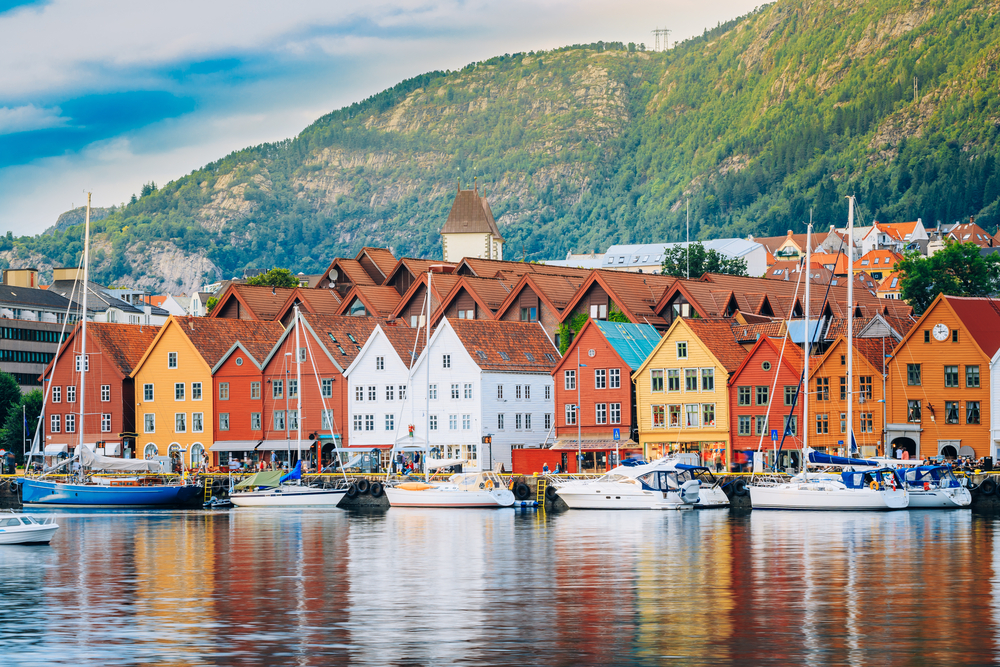 Known as the fjord capital of Norway, the western city of Bergen is rich in culture, cozy atmosphere, and endless outdoor excursions. Making port here guarantees immersion into Norwegian life and nature. Take the Floibanen Funicular ride up Mount Floyen for the best vista point of Bergen's waters and city, and enjoy mountain hikes, cafes, and restaurants while at the top. Bryggen is a historical hotspot with ties to the Middle Ages on UNESCO's World Heritage List, with shopping, art shops, and eateries for locals and tourists to browse.
Bergen is located on the country's second-largest fjord, Hardangerfjord, and is a mere drive from the largest fjord in Norway, Sognefjord. You're guaranteed to fill your camera roll with the vantage points on your cruise!
Geiranger, Norway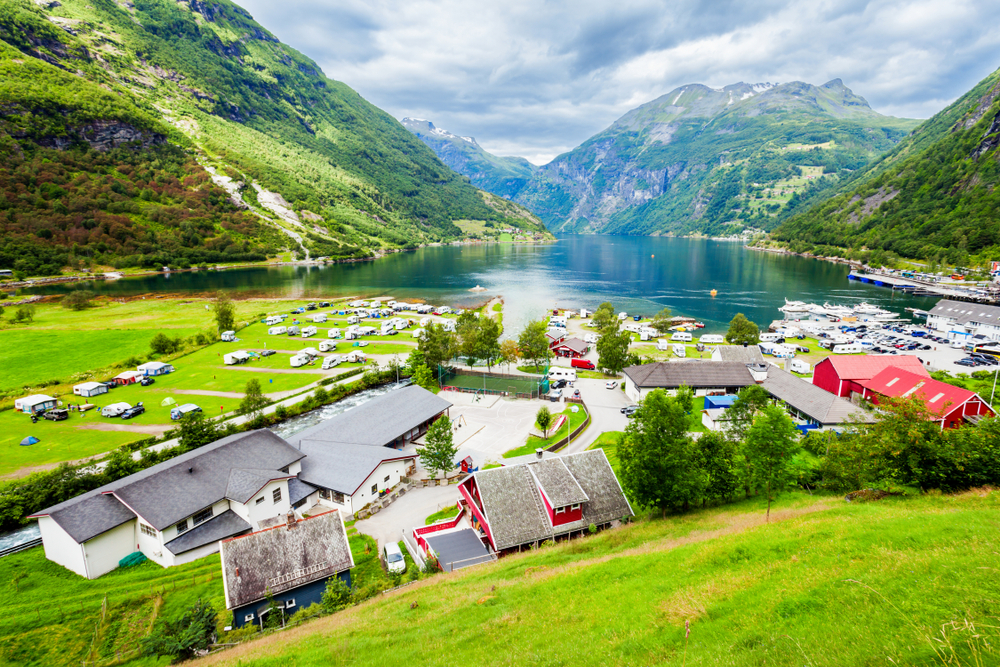 Geiranger is a small village town that thrives off the tourism and legacy of its fjord and waterfalls. Your Norwegian cruise will most likely make port here for you to revel in the breathtaking countryside scenery of the famous Geirangerfjord, which is UNESCO-protected as a Sustainable Destination.
While in Geiranger, be sure to take a bite of the traditional Norwegian cuisine, cafes, and local restaurants at your leisure. If you have the time, check out Geiranger Sjokolade, Norway's famous chocolate factory operating from a boat house… the first of its kind! Norwegian chocolate is delectable, so why not enjoy some from the source?
When to Go?
Every season is beautiful for a Norwegian cruise. Summers are warm and sunny, with extra-long days for excursion and sightseeing, and autumn is the colorful come down from the warm temperatures in preparation for winter. Norway is known for its snowy winters, which are cold and dark with fewer hours in the day. Taking a cruise during the winter season means seeing snow-capped mountains while exploring fjords… with the potential of seeing the northern lights as well! Be sure to book a cruise heading up north towards Tromso, where the Aurora borealis is at its peak at the Arctic Circle!
Whatever your preference of season, destination, or excursion, Norway delivers views many never see in their lifetime. A Norwegian fjord cruise means being in tune with the country, its rich history and culture, and glacier past.
Book your cruise getaway today with Interline Cruise Connections!
Categorised in: Travel Journal
This post was written by admin